Tests and Test Profile
Assaying is the practice of repeated analysis of samples in order to ob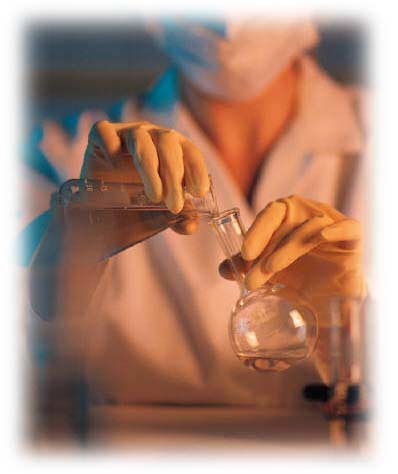 tain optimum results. At Medical Assay Laboratory quality is in our name and service is the reason for our being. Our tests are conducted with utmost care and high-quality assurance standards in a state-of-the-art laboratory facility. In addition to fulfilling federal and state government standards for clinical laboratories, we have chosen to exceed these standards by pursuing specialized accreditation with the Commission on Laboratory Accreditation (COLA) to further enhance quality. Our testing equipments are high-resolution and top of the line with unparalleled speed and accuracy (see equipment description). We use only reagents that are of the highest purity. If a test result appears abnormal, we assay it again for accuracy and check it against a standard before reporting the result to you. We provide individual blood tests, test panels and comprehensive health packages at costs that are clearly low as listed below for selected analytes.
Lipid Profile $9.00 PSA $14.00 Urinalysis $2.00 CMP $7.00 CBC $5.00
CHEM-24 $15 HIV Screen $14.00.
Medical Assay Laboratory does not discriminate in its fee structure between tests ordered for diagnostic purposes and those ordered for longevity and life-style changes as many laboratories do. We offer you the same low cost based on the principle that our analyses, regardless of intended purpose or use, are of the same high-quality and produced on the same set of high precision instruments. Please contact us for additional information about costs for other tests and the discounts we offer for large volumes and contract services.
Abdominal panel
Allergy panel (indoor and outdoor)
Anemia
Arthritis
Cardiac panel
CBC/Total Blood Cell Count
Complete metabolic panel
Diabetes
Drug Screening panel (cocaine, opiates, amphetamines, marijuana)
Electrolytes panel
Estrogen panel
Health profiles (Men's and Women's health)
Kidney (Renal Function) panel
Liver panel (ALT, AST, ALP, GGT, LDH, Globulin)
Thyroid panel
Lipid panel
Sexually Transmitted Disease panel
Other tests
Hepatitis ABC screen
Cholesterol: HDL, LDL, and Triglycerides
PSA
Urinalysis
Blood Type
Immigration Panel:
HIV
Syphilis (RPR)
This panel is specially tailored for those individuals required to perform serological test for immigration and naturalization purposes. Because insurance companies do not pay for these immigration tests, we have discounted these tests as a corporate gesture to our new immigrants or citizens.

Sexually Transmitted Disease (STD) Panel
Chlamydia
HIV
Syphilis
Gonorrhea
Hepatitis
This test can screen for STD that can be fatal or cause damage to other organs including heart, kidneys and brain. STD's are a major cause of infertility, ectopic or tubal pregnancies and cervical cancer caused by the human pappilloma virus.

Drug Screening Panel
This drug test checks the blood for the presence of the following drugs: Amphetamines (amphetamine, methamphetamine), barbiturates (amobarbital, butalbital, pentobarbital, phenobarbital, secobarbital), benzodiazepines (desalkyl-flurazepam, flurazepam, diazepam), cannabinoids (marijuana), cocaine (cocaine, benzoylecgonine), opiates (codeine, morphine), and phencyclidine.

Kidney (Renal Function) Panel
This set of tests check the kidneys for proper functioning. The test includes the following: Albumin, Blood Urea Nitrogen (BUN), BUN:creatinine ratio, calcium, total carbon dioxide, chloride, creatinine, glucose, phosphorus, potassium, and sodium.
Liver Panel


The liver is an important organ in the body. Many toxic medications, use of alcohol, liver injury, some cancer and hepatitis may adversely affect the liver. This test consist of the basic hepatic profile:
Albumin
Alkaline Phosphatase
Alanine Transaminase (ALT) (SGPT)
Aspartate Transaminase (AST) (SGOT)
Bilirubin, Total
Billirubin, Direct
Protein, Total

Thyroid Screen Panel
General screening for thyroid problems typically involves a blood test for Thyroid Stimulating Hormone (TSH). However, other blood tests may be done to gather more information. The Thyroid Panel test includes the following: Thyroid Stimulating Hormone (TSH), Free thyroxine index (FTI), thyroxine (T4), and thyroid hormone binding ratio. (T3 uptake).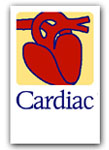 Cardiac (Heart Risk) Panel
Heart disease is the number one killer in America. Medical Assay Laboratory will assist you identify if you are at risk. This panel will measure your total cholesterol; HDL (good) cholesterol; LDL (bad) cholesterol, Triglycerides and Risk Ratio (good to total). We will partner with Physicians and their patients to help prevent heart attack or stroke. The first purchase of a cardiac panel from us for a pariticular patient establishes our laboratory baseline. Costs for subsequent purchase from us for the same patient will be incremently discounted (20%, 40%, and capped at 60%), consistent with our pleadge to work with you in reducing cholesterol through life style changes (exercise and diet) or a combination of life style changes and medication as determined by a physician.

Diabetes Panel
In addition to testing your blood Glucose and screening for your Hemoglobin A1c level, we also test for the levels of important electrolytes such as sodium, potassium, and calcium to help understand your diabetes status.
The Comprehensive Metabolic Panel (CMP)
This panel consists of a group of 14 tests needed to diagnose the current status of your kidneys, liver, and electrolyte and acid/base balance as well as of your blood sugar and blood proteins. Abnormal results, and especially combinations of abnormal results, can indicate a problem that needs to be addressed.
Glucose (Diabetes)
Kidney (Renal)
Liver panel (Hepatic)
Electrolytes


Men's Comprehensive Health Profile
This mega profile contains over 40 tests including:
Complete Blood Count (CBC)
Thyroid Profile w/TSH
Lipid Profile
Liver Profile
Kidney Panel
Fluids and Electrolytes
Diabetes (sugar metabolism)
PSA

Women's Comprehensive Health Profile
This mega profile contains over 40 tests including:
Complete Blood Count (CBC)
Thyroid Profile w/TSH<
Lipid Profile
Liver Profile
Kidney Panel
Fluids and Electrolytes
Diabetes
(sugar metabolism)
Iron, Total
Calcium
Phosphorus
Determines major risk factors for heart disease and stroke
Liver and kidney function
- An abnormally low test result for iron may indicate iron deficiency anemia.
-Calcium and phosphorus are essential for healthy development of bones and teeth.
©2005 Medical Assay Laboratory, Inc